Win a $250 travel award to AACR 2018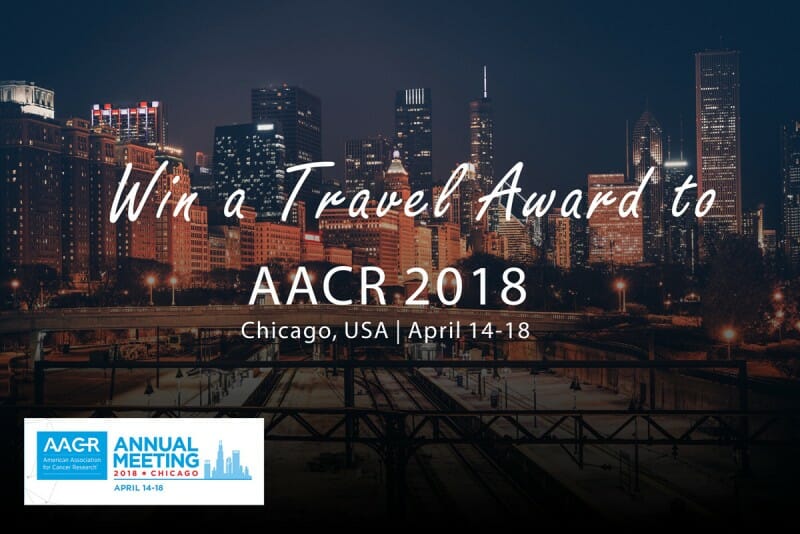 Enter to win one of four $250 USD travel award to the AACR 2018 conference in Chicago, USA, April 14-18, 2018.
Please join us at AACR 2018 and present your cutting-edge research. The contest is open for submissions from January 2nd to March 31st, 2017. The winners will be announced shortly afterward.
To apply for this travel award of $250 USD in value, please follow the following steps and fill out the online form:
The award is only open to attendees of AACR 2018. Winners must provide proof of AACR 2018 registration and attend the conference in person. This offer is void where prohibited or restricted by federal, state, provincial or local laws for regulation or agency/institutional policy. Other restrictions may apply.
Haven't tried the product yet? 

Try it for FREE
Share your success story and get your next order 50% off! Sharing